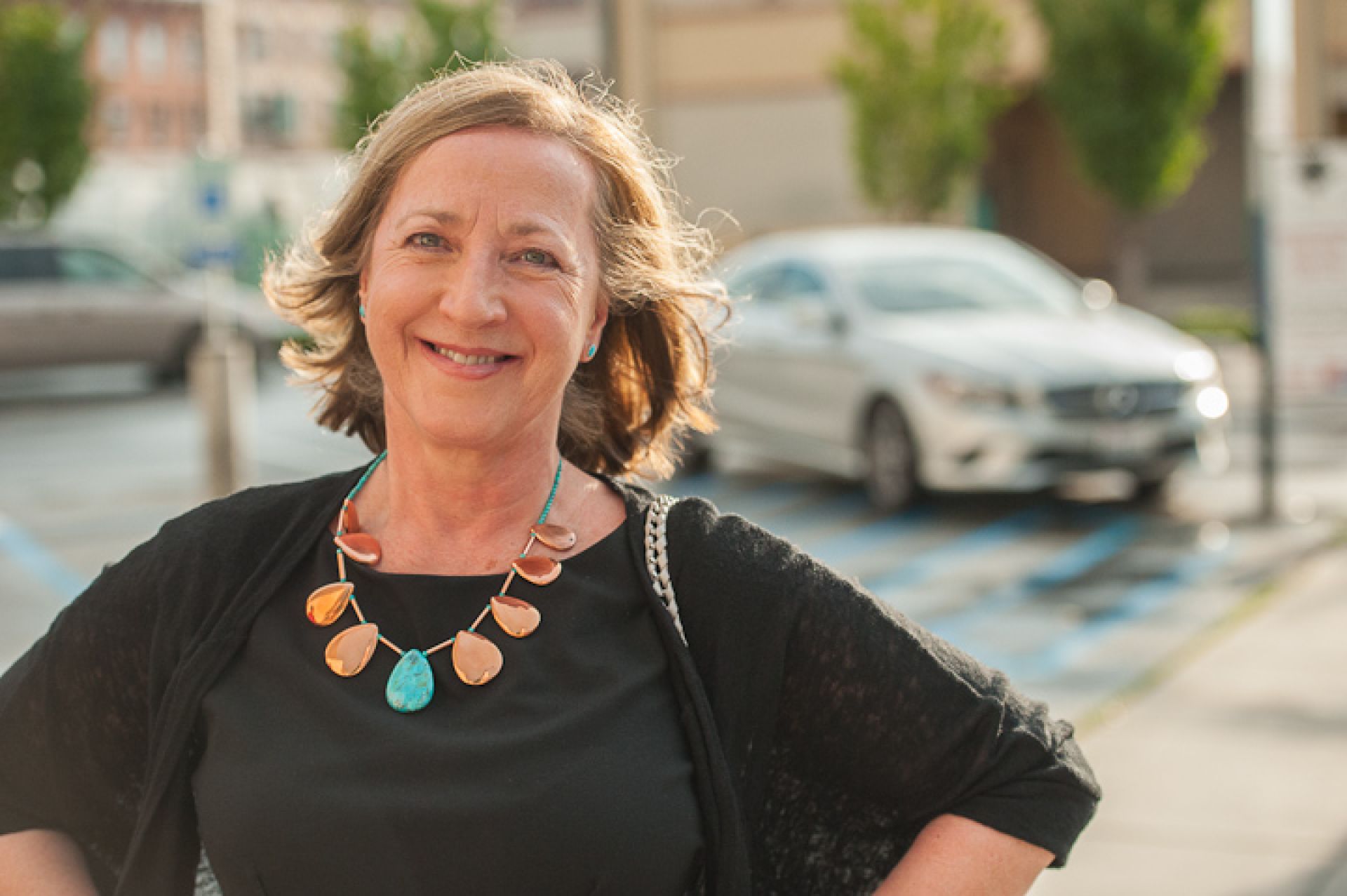 Inspired by
Nature
---
"The natural beauty of West Michigan has played a powerful role in the development of my aesthetic. The abstract shapes & shadows of the dune & forest landscapes, the reflection of light on water & the vibrant sunsets all form the inspiration for my jewelry design. I work with metal – sheet, wire & tubing – which is sawed, soldered, forged & formed to build hand-fabricated designs that re-imagine this world in my chosen medium."
– Brenda S. Nienhouse, Artist
Awaken Your Spirit
With Jewelry Designs that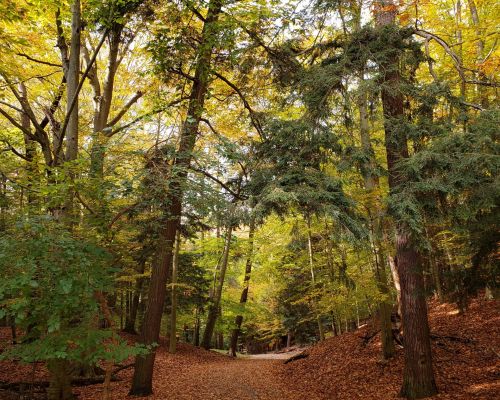 CELEBRATE THE BEAUTY
of the world around us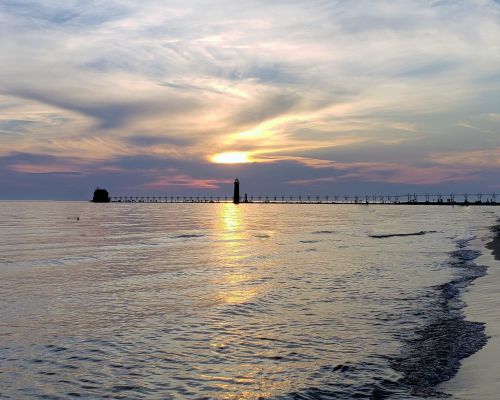 REFLECT THE CALM
at water's edge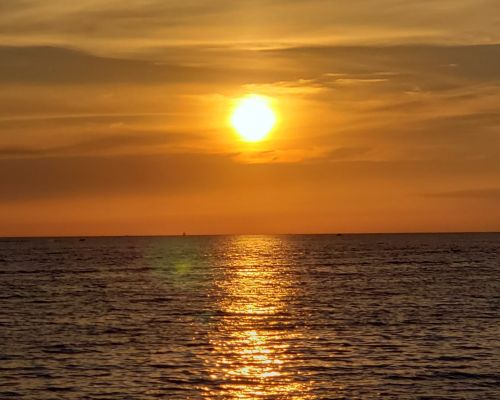 CHANNEL THE JOY
of a glorious sunset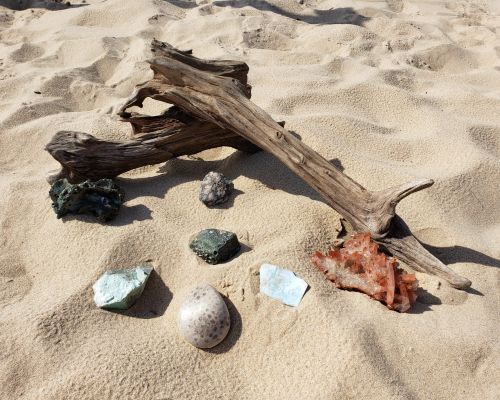 SOAK UP THE RICHNESS
of organic elements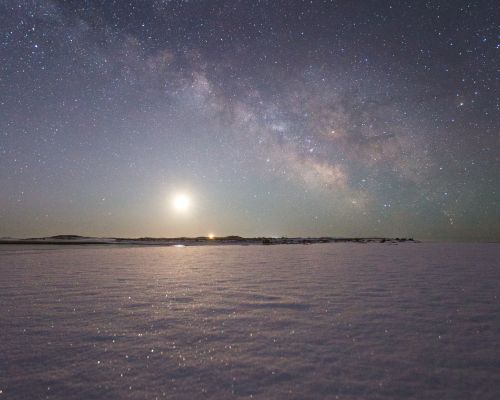 EVOKE THE ELEGANCE
of a moon-filled night
Photo Credit: Don Hamilton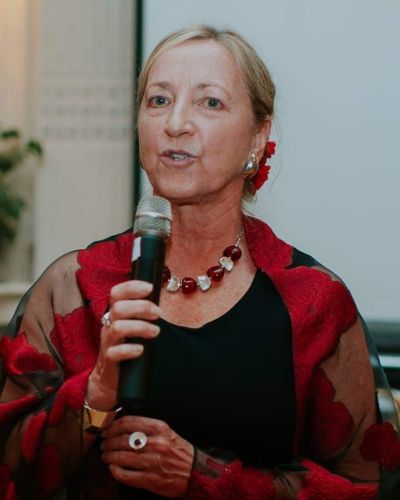 Brenda Nienhouse began her journey as a jewelry designer following an impactful and rewarding career in arts management. As an arts executive, she provided vision and leadership for orchestras, theaters, community arts and performing arts centers across the country where she innovatively managed concert seasons, summer festivals, visual arts programs, educational activities and facility development. As Executive Director of the Spokane Symphony (WA), Brenda led the national award-winning restoration of Spokane's historic art deco Fox Theater and served as Chair of the Washington State Arts Commission. A community leader, she has directed cultural planning efforts to support regional development and has brought arts resources to the table to address social justice issues. After an arts management career filled with so many fulfilling experiences, she considers herself blessed — but is now excited to follow a new path.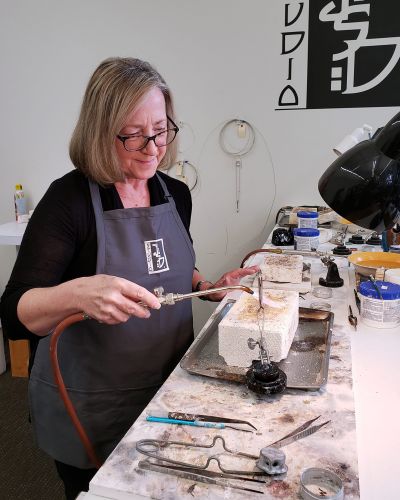 A native of West Michigan, Brenda has always loved the natural beauty of the area – the glorious Lake Michigan shoreline, the everchanging dune forests and the lushness surrounding the region's many lakes and rivers. Wherever one roams, there's a deep sense of being grounded in this natural beauty. Now back in Grand Haven, Brenda has founded a jewelry design business, B Nienhouse Designs, that takes inspiration from this natural beauty. A Resident Artist at Studio JSD, she is finding a new joy in the hands-on creative process of jewelry design and fabrication. What began with a class at Metalwerx in the Boston area in 2016 has now blossomed into a new life of ongoing creative growth. Her designs can be found in museum and studio galleries in West Michigan and at art fairs around the country.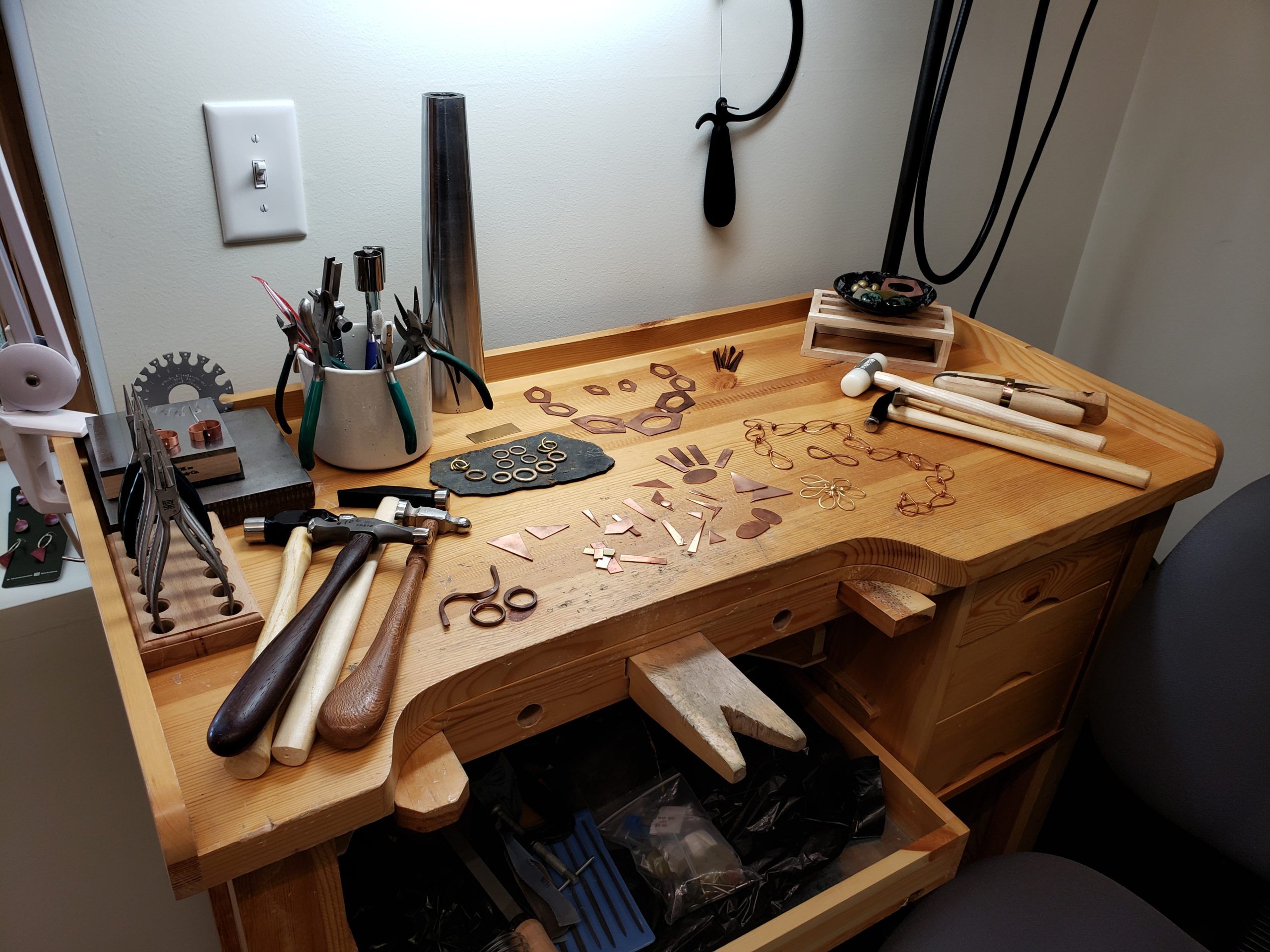 Techniques
Designs are hand-fabricated in sterling silver, brass and copper. They begin with sheet, wire and tubing that is sawed, soldered, forged and formed. Shapes, texture and colors evoke the spirit of the natural design. Copper is hand-fired to bring out the glorious shades of a sunset (Sunset Series), sterling silver is hammered or forged and paired with blue to evoke light sparkling off water (Reflections Series). Chains in water-drop and abstract shapes flow effortlessly like a river (Cascade Series). Pearls, gemstones, hand-crafted glass and beads, sourced from all over the world, are united with metal to form a balance of color, texture and spirit – bold and abstract or delicate and elegant.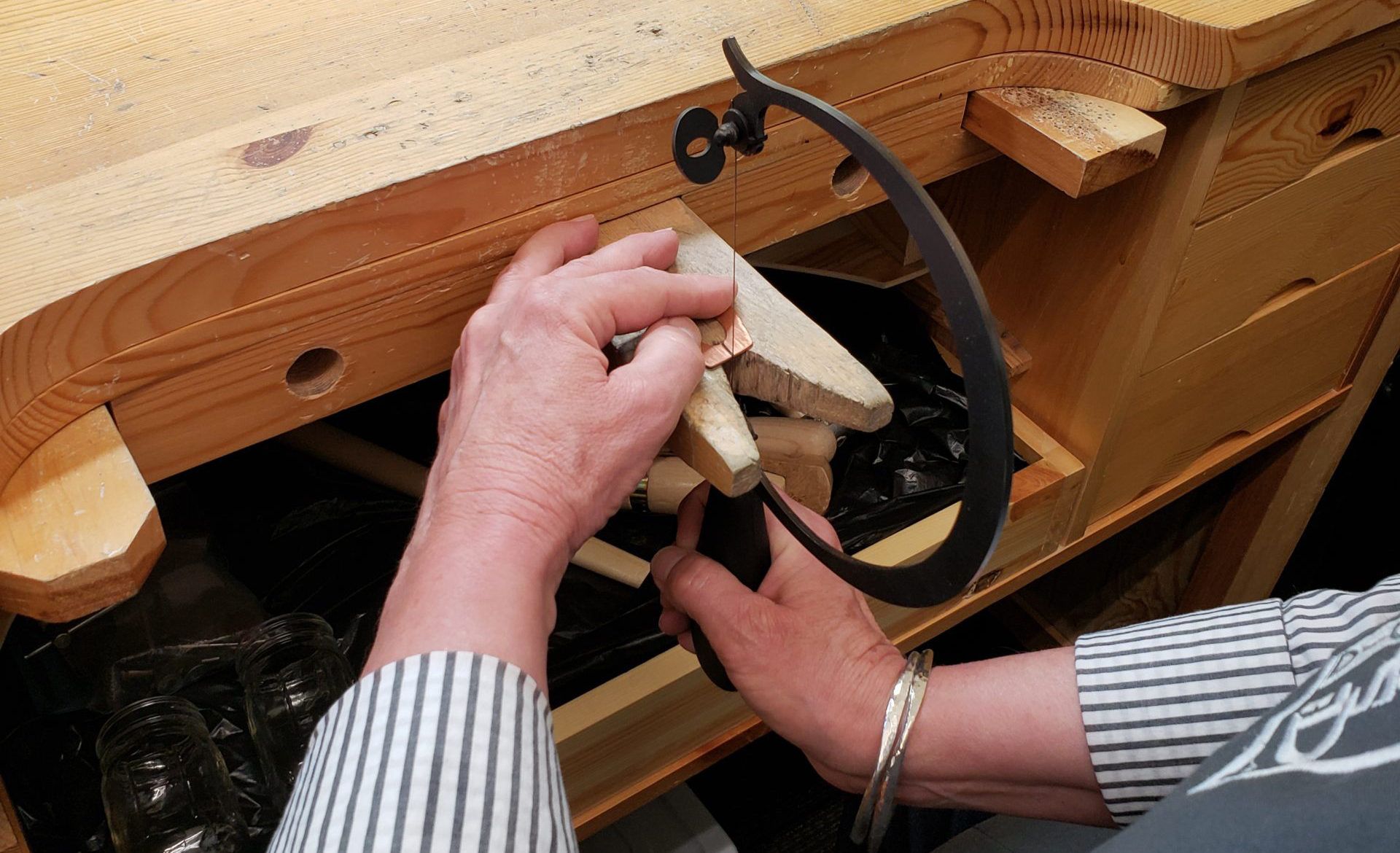 Recognition
Nominated for Forbes "50 over 50" list of influential women making a difference
Named one of "16 to watch in 16" in Rhode Island
Honored with Spokane's Arts Leadership Award Spokane, Washington
Profiled in SPOKANE 50 Faces Shaping Our City
Awarded Lakeshore Advantage grant
Giving Back
The love and appreciation of the natural beauty of West Michigan is core to all aspects of BNienhouseDesigns – the jewelry, the business, the values. To ensure that the natural assets of the region are protected and continue to exist for future generations, BNienhouseDesigns is partnering with the Land Conservancy of West Michigan. A percentage of profits from jewelry sales will be donated annually to help protect these natural lands in perpetuity.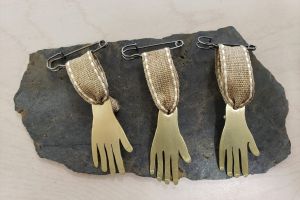 Hand Medal Project
B Nienhouse Designs is also committed to celebrating community and honoring the service of those around us.  In 2020 as part of the Hand Medal Project, Brenda Nienhouse joined over 3000 artists and jewelry designers from around the world to craft medals to express gratitude and to honor the service and sacrifice of health workers during the worldwide battle with COVID-19.