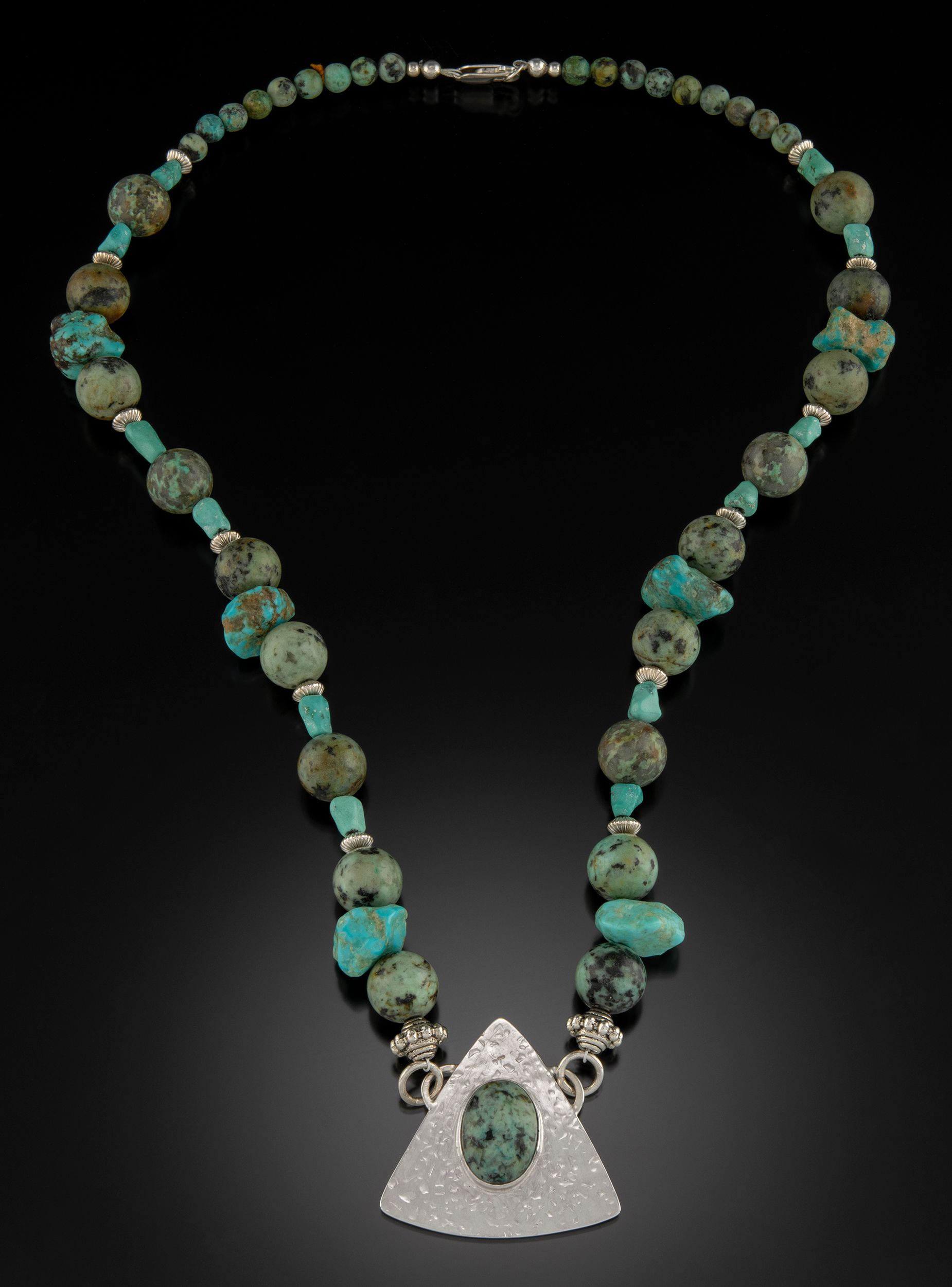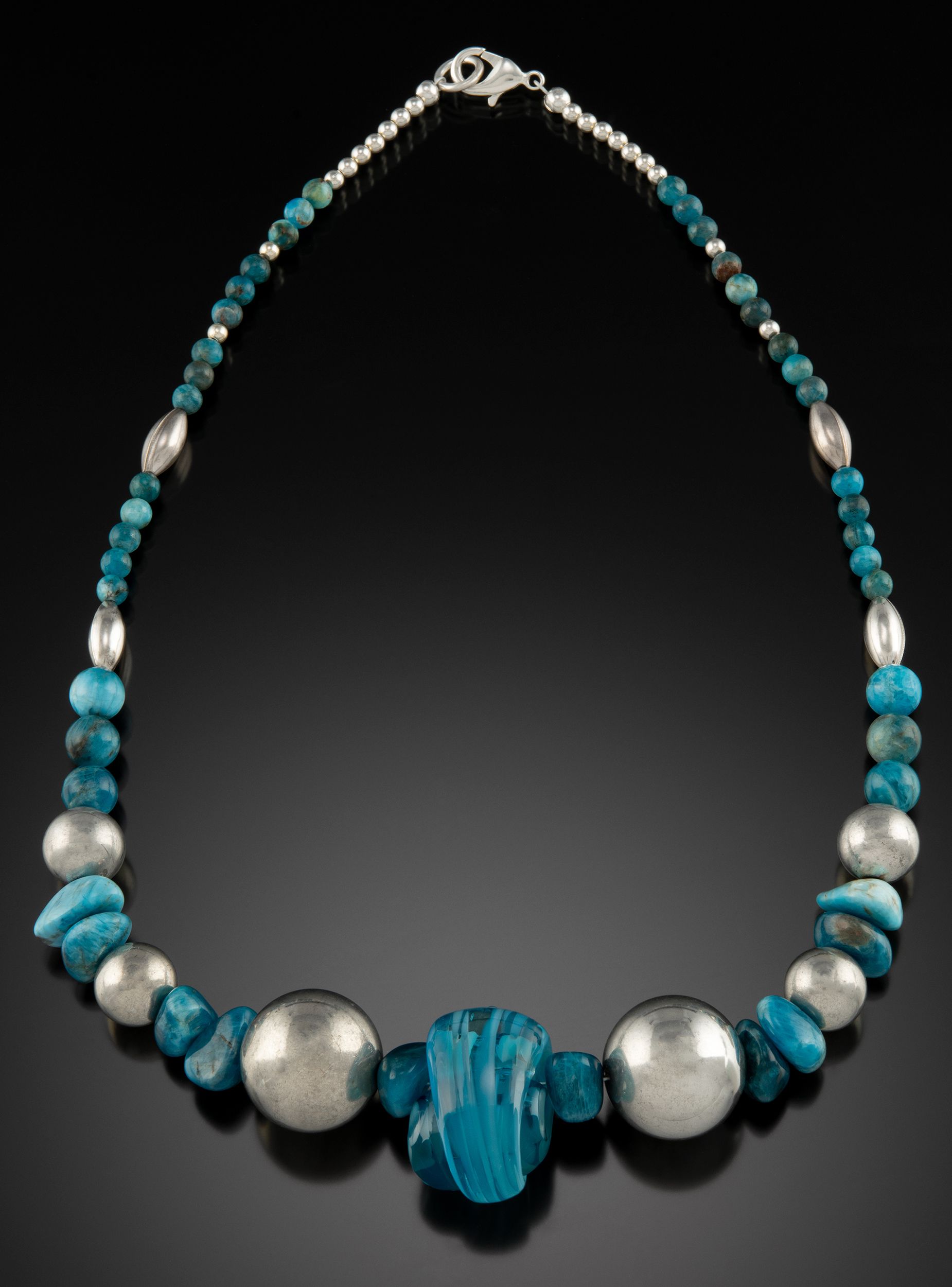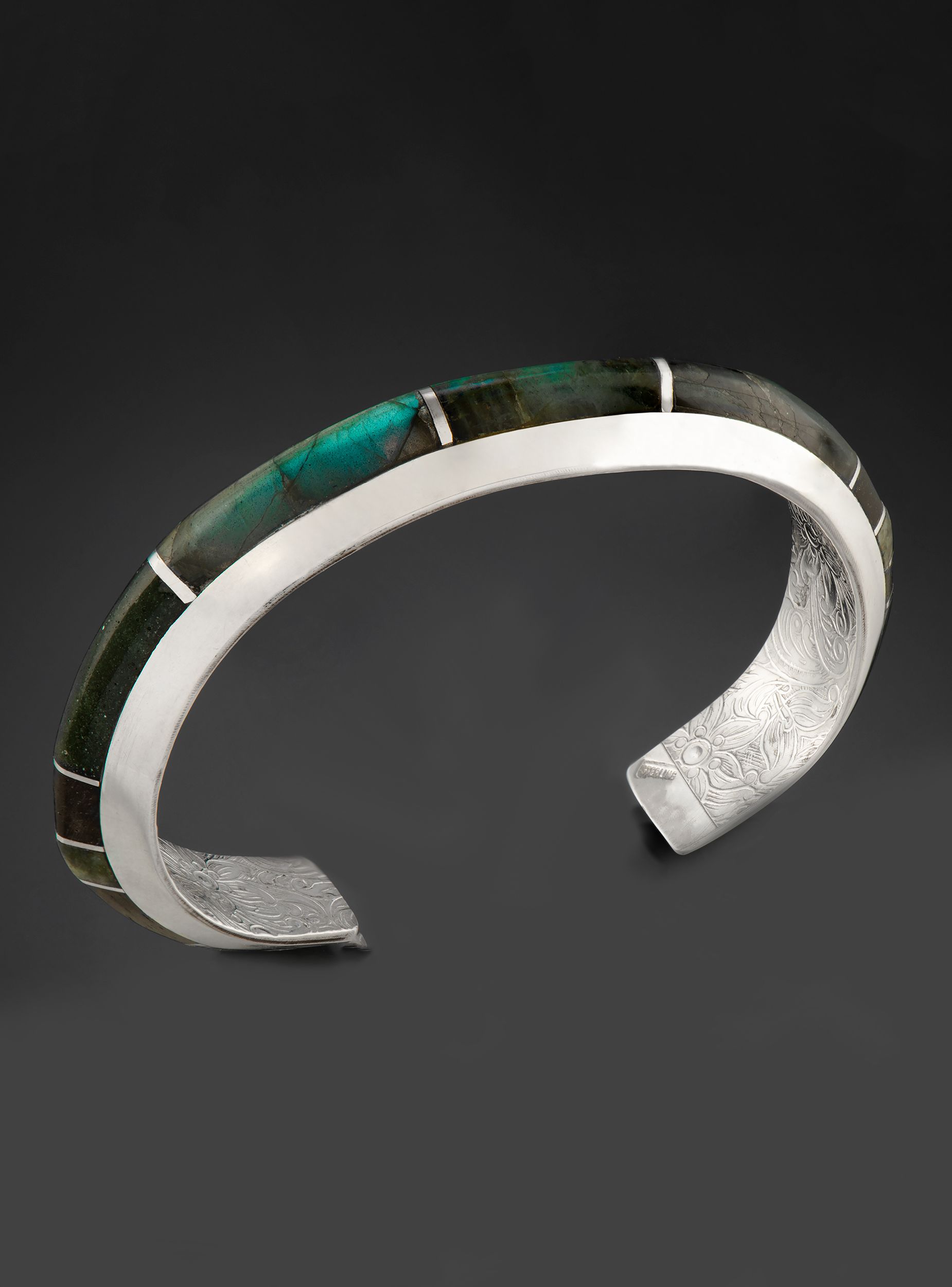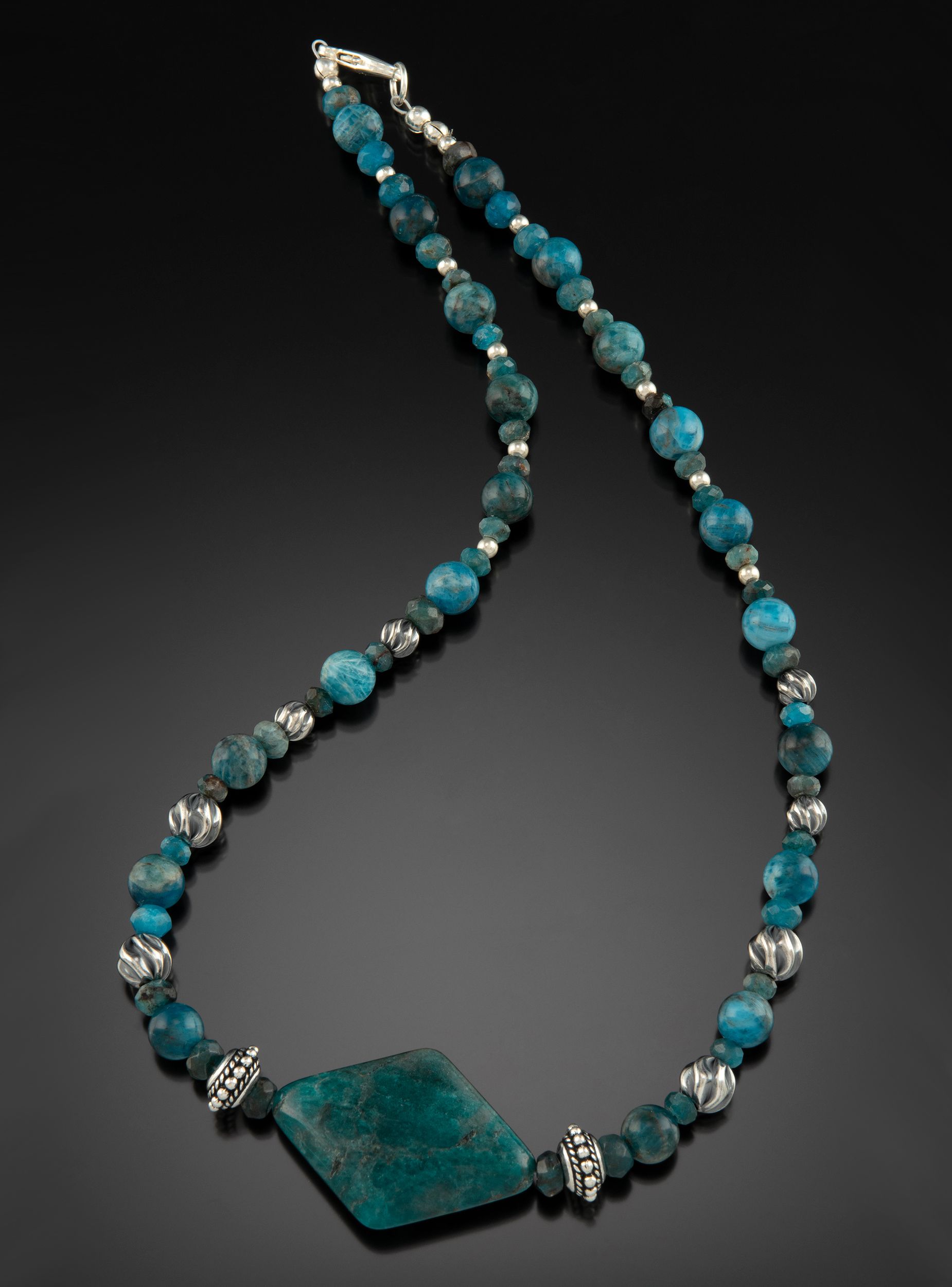 There is something magical about sunlight sparkling off water – touching the waves while hiding yet illuminating the many shades of blue beneath. In the Reflections Series, silver is the setting for stunning blue gemstones – turquoise, lapis, labradorite, Leland blue – and for beautiful blue glass beads sourced from around the world.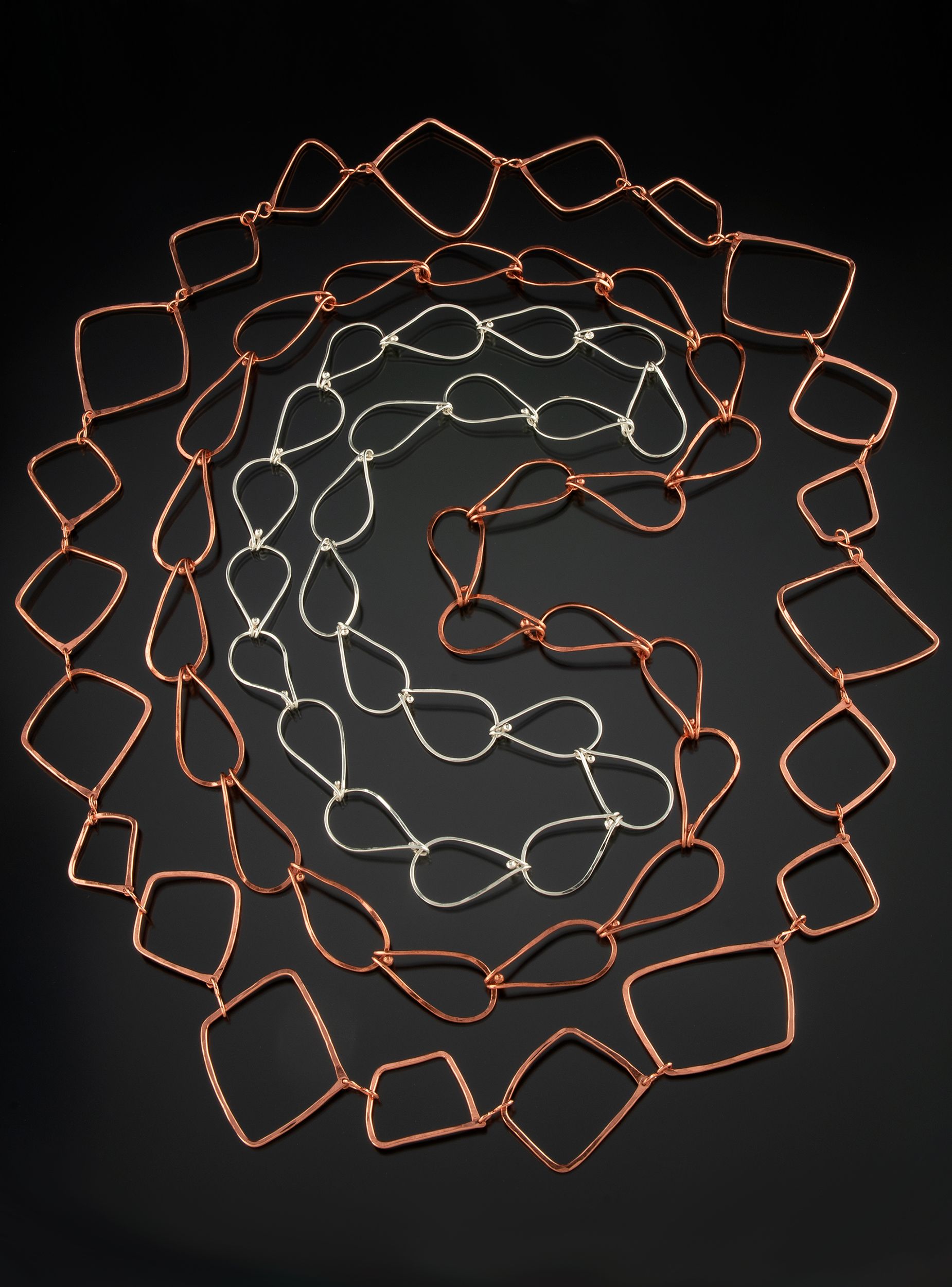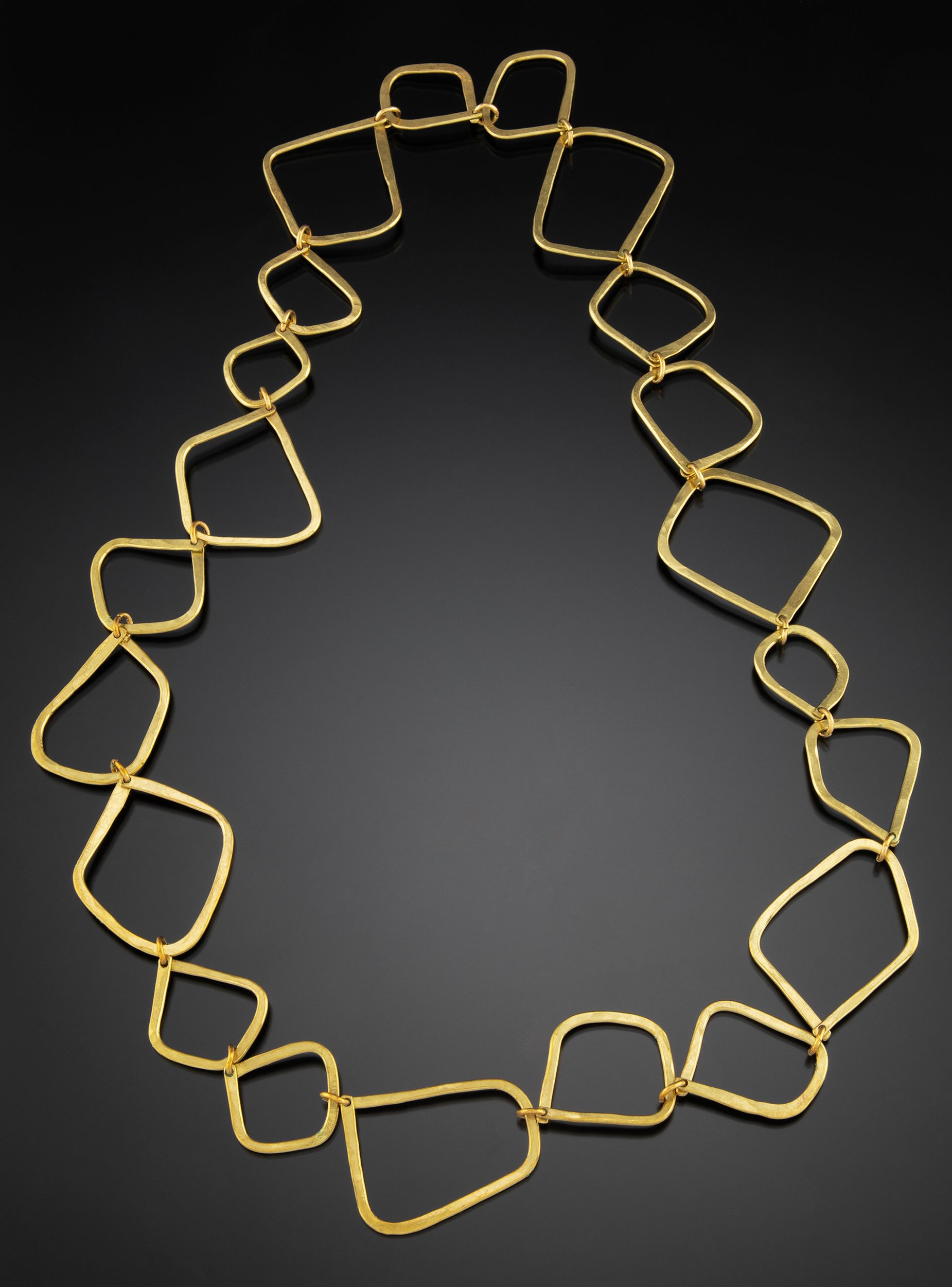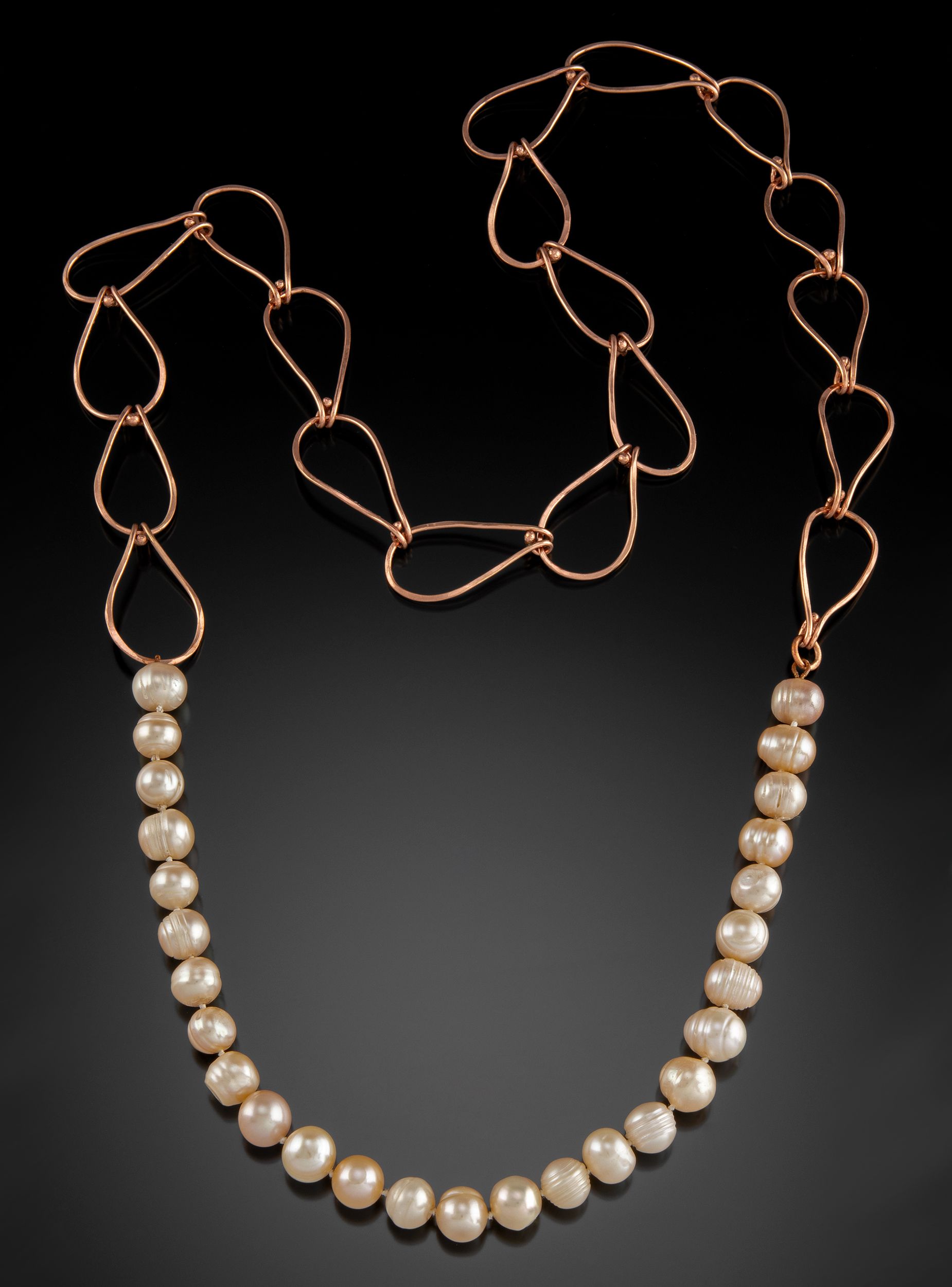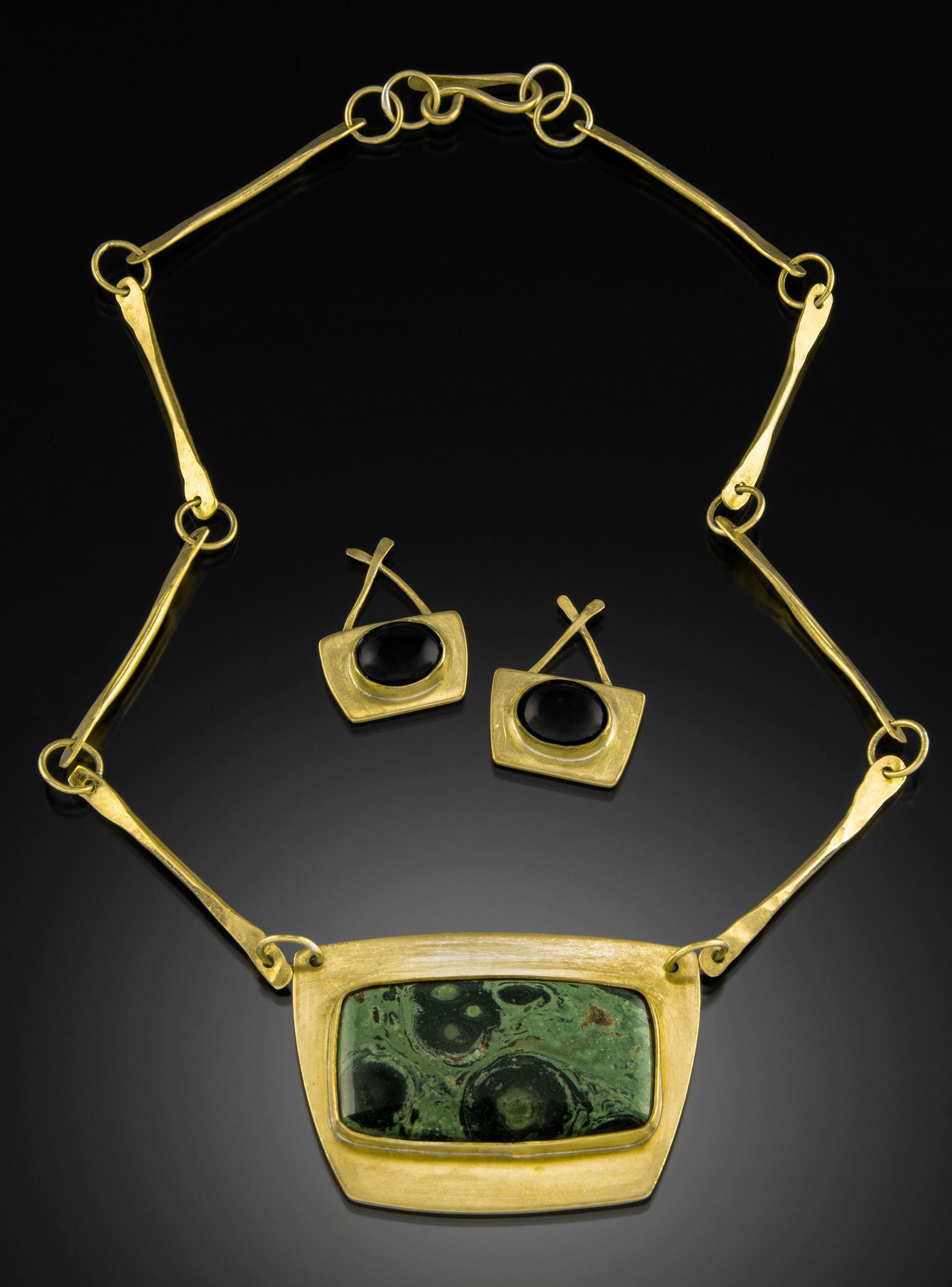 With the striking beauty of a waterfall, flowing in abundance, these signature chains make a statement. Substantial in appearance yet light to the touch, they add elegance and fun to any outfit. In sterling silver, brass or copper, sometimes paired with pearls and gemstones, these chains and earrings are a joy to make and a favorite to wear.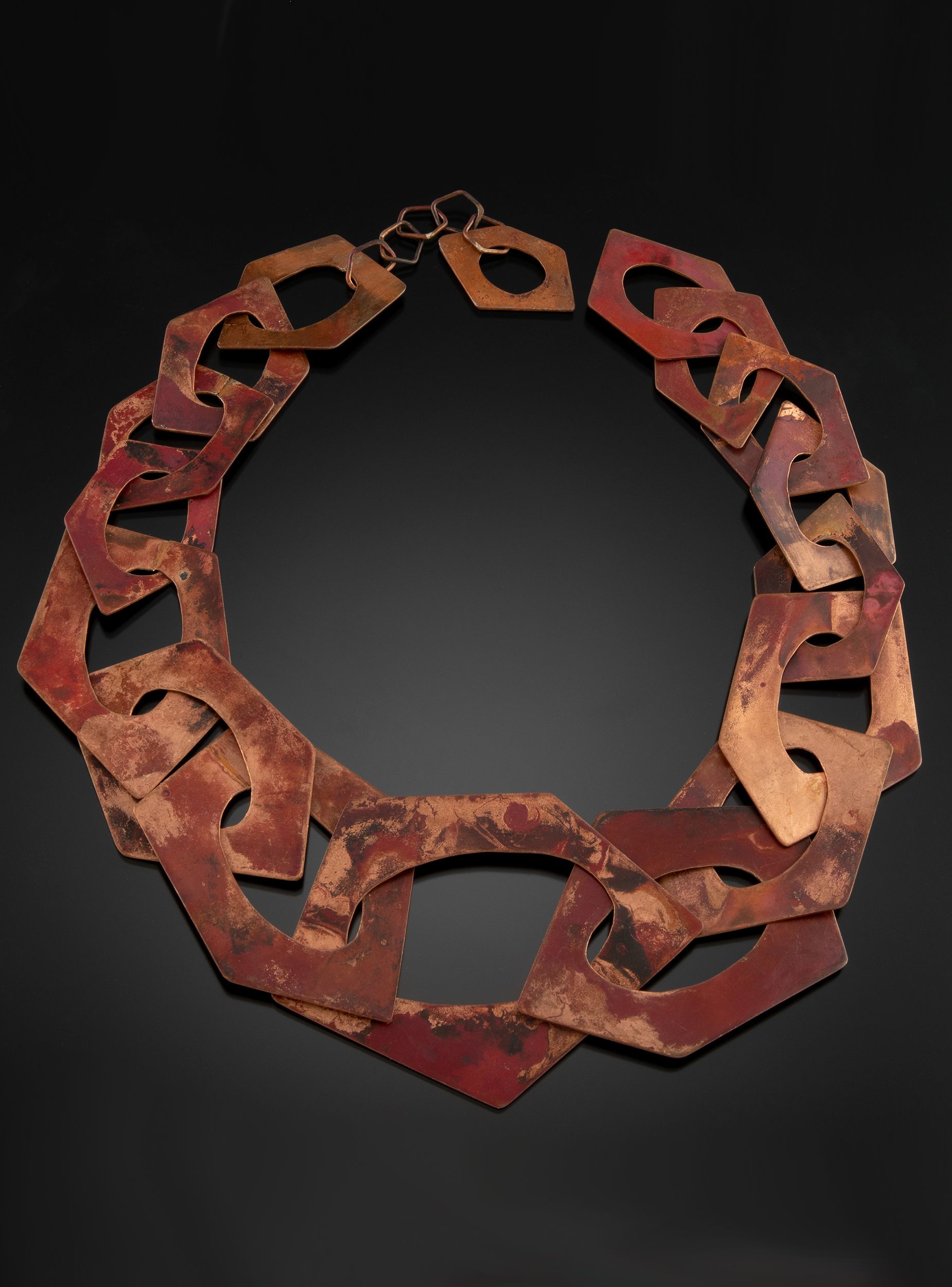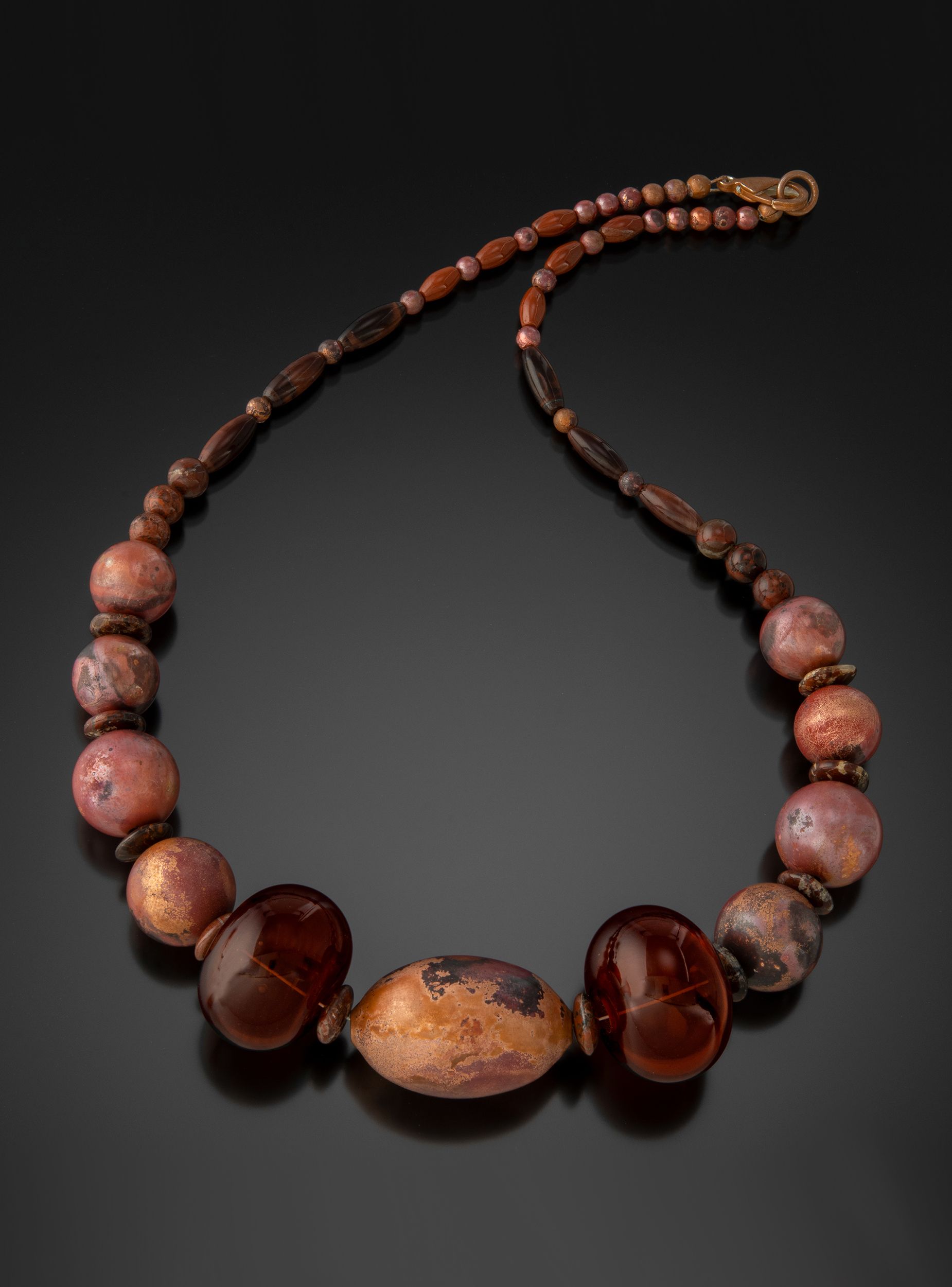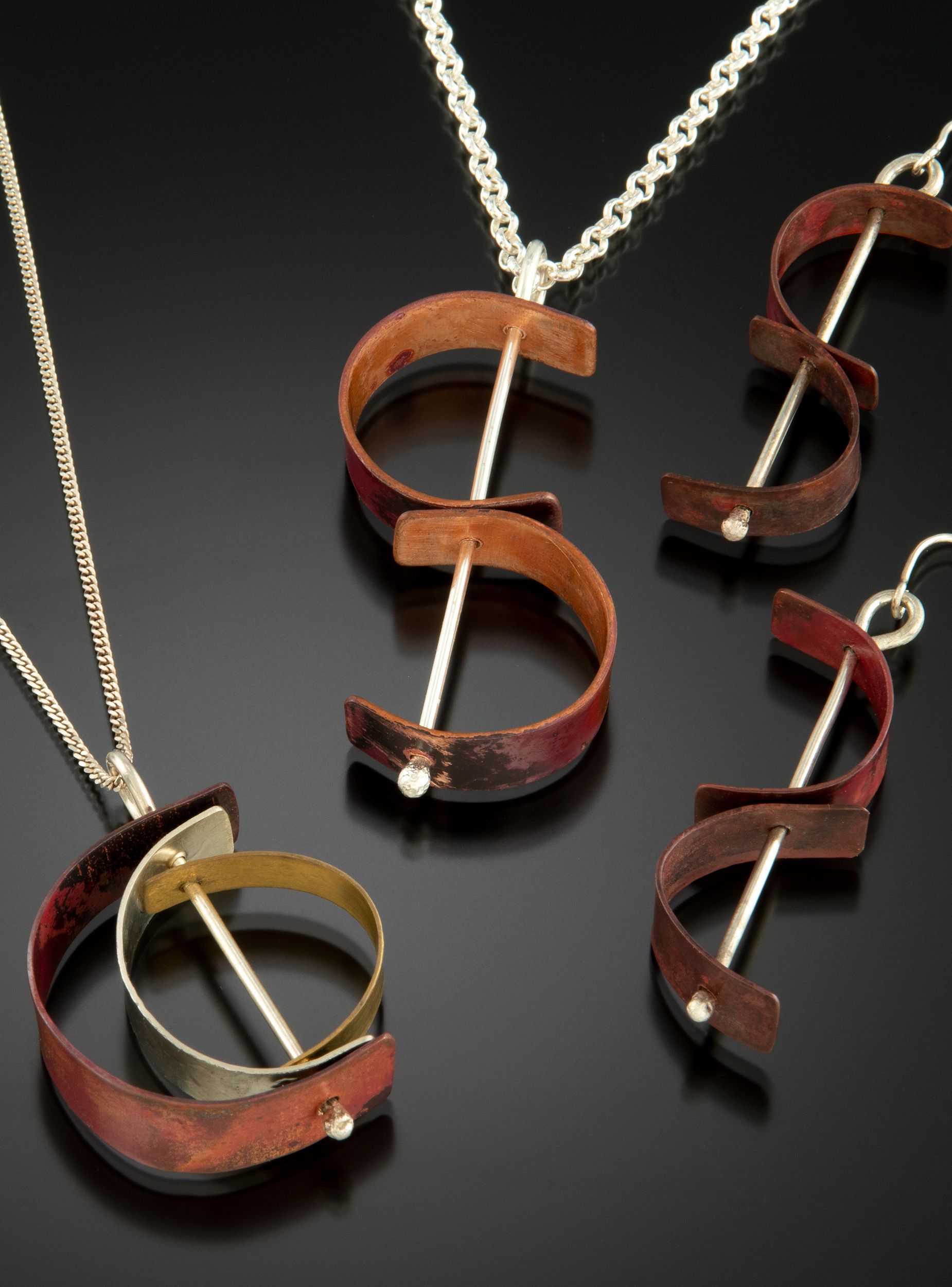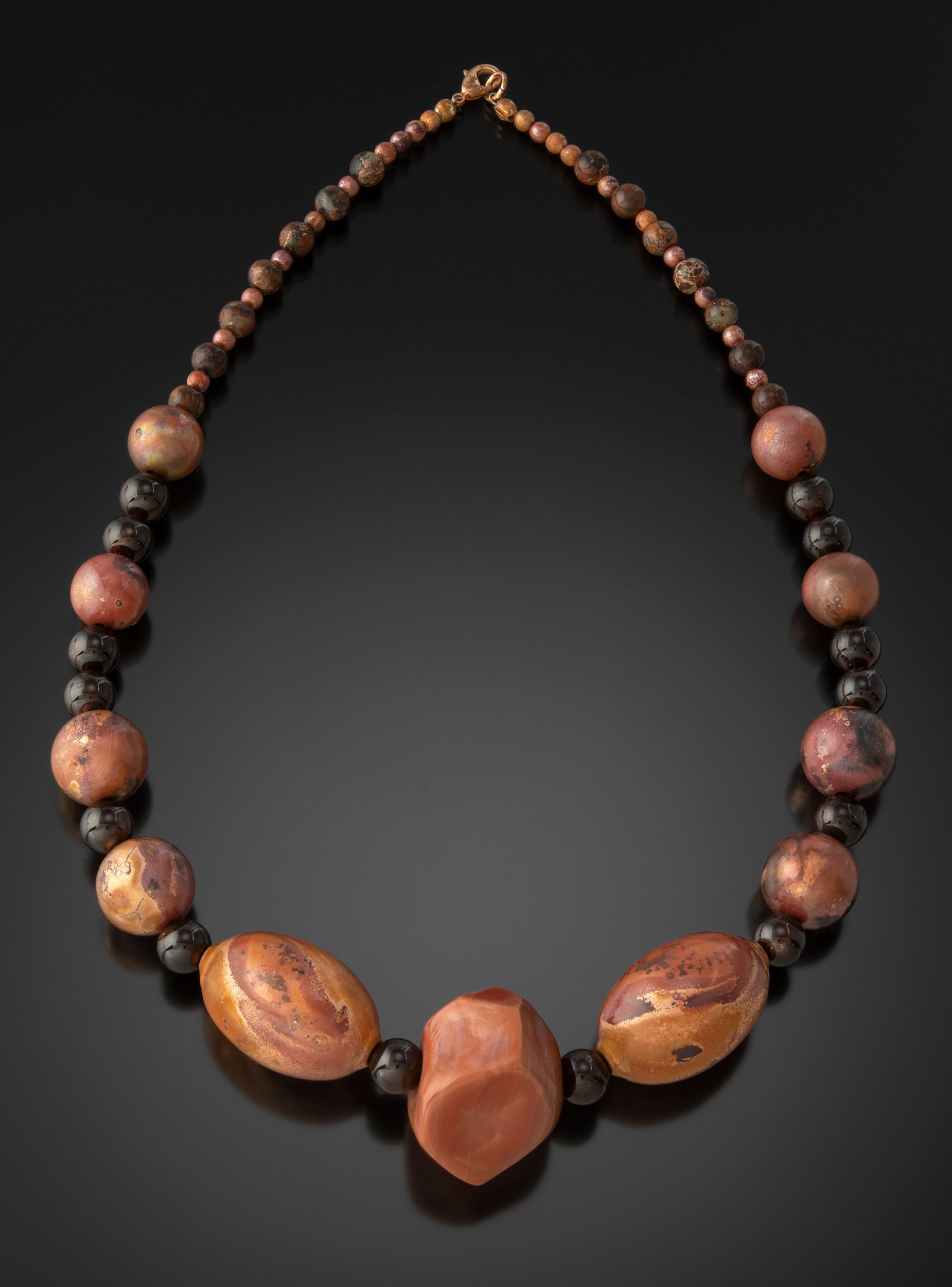 The Sunset Series is inspired by the vibrant colors of the sun setting over Lake Michigan. The torch firing of copper brings out a myriad of hues – scarlet, rose, orange, gold, burgundy – accented with silver, brass, glass & gemstones to create unique works of art embodying the magic of a West Michigan sunset.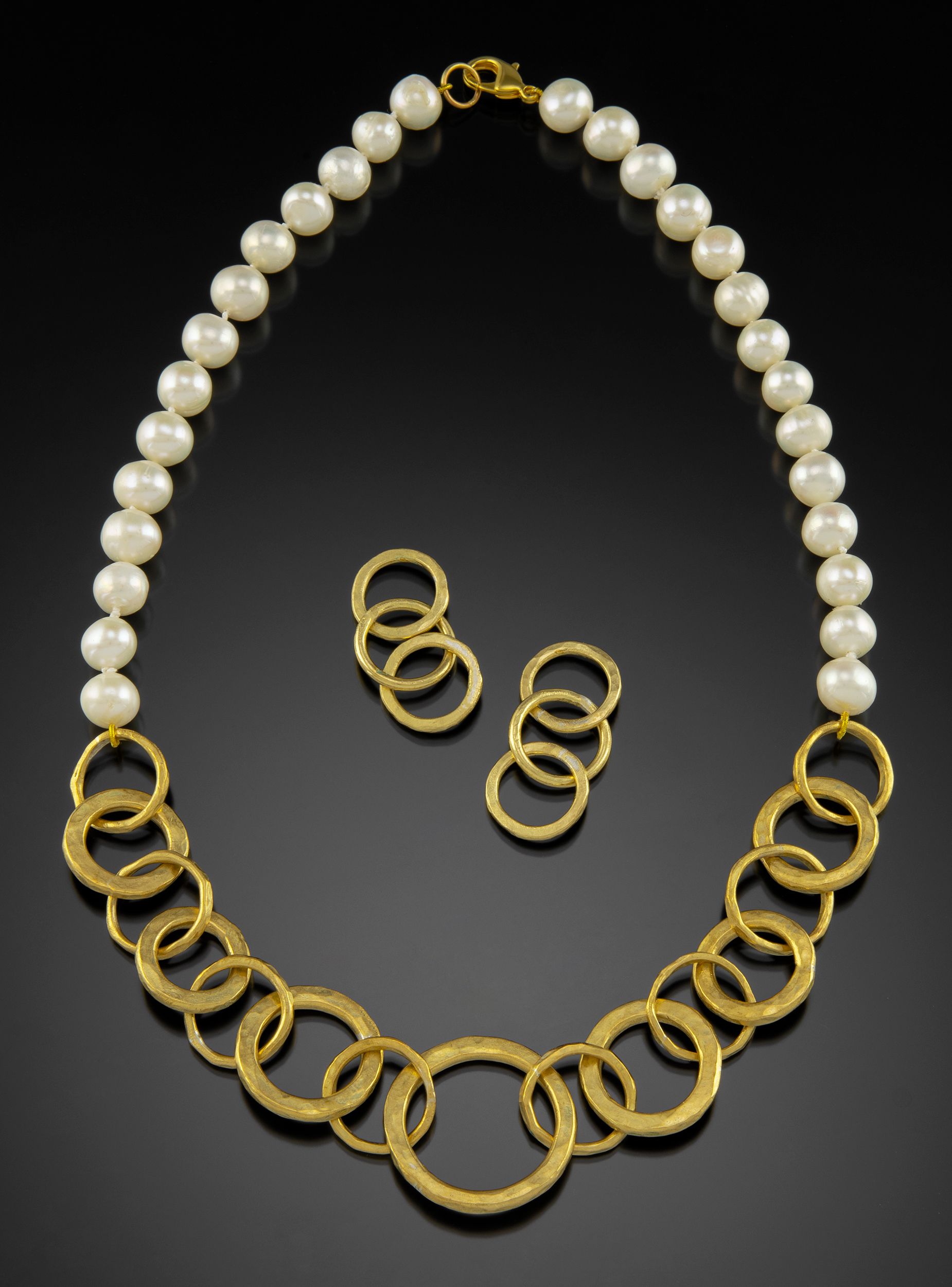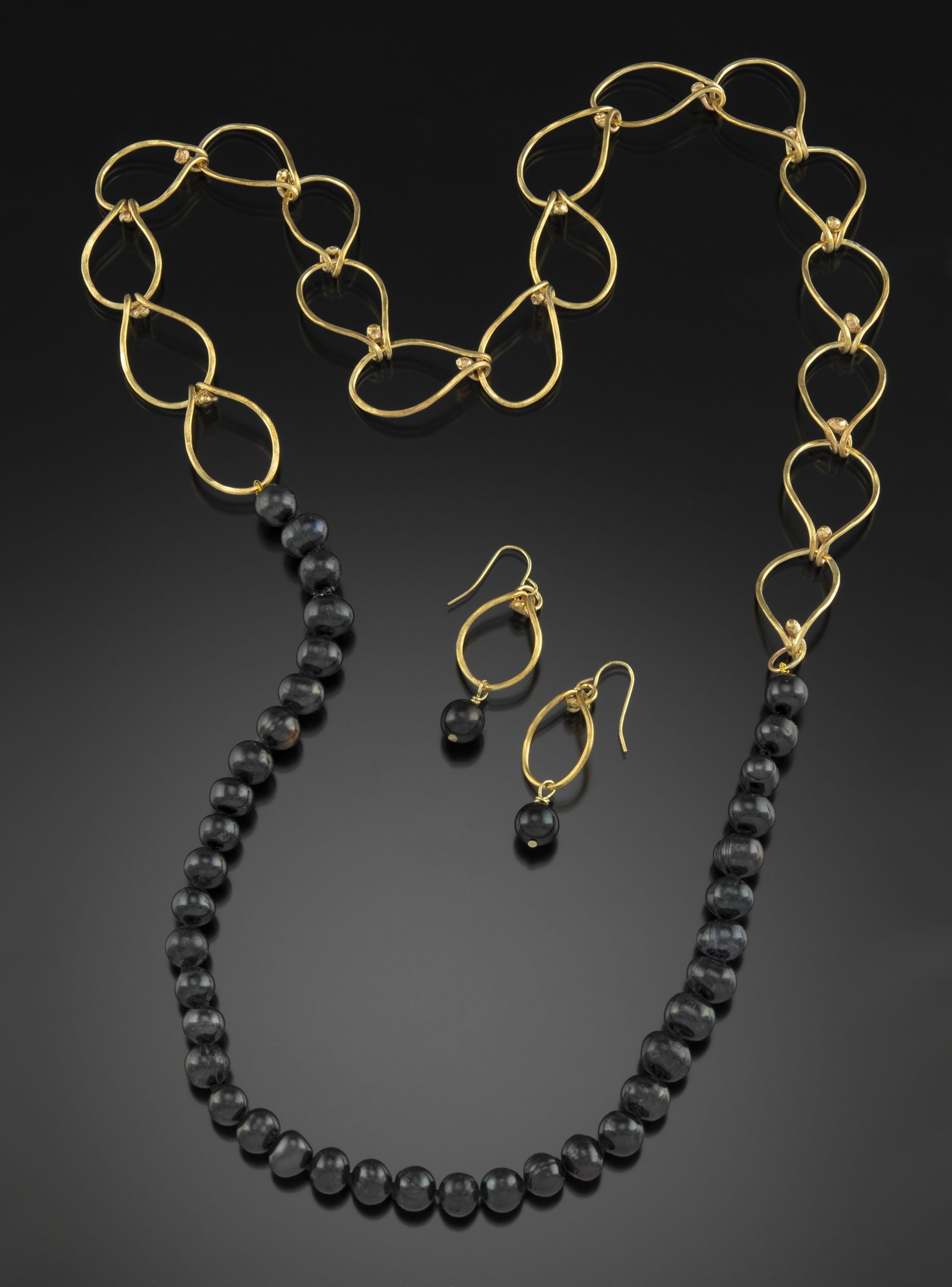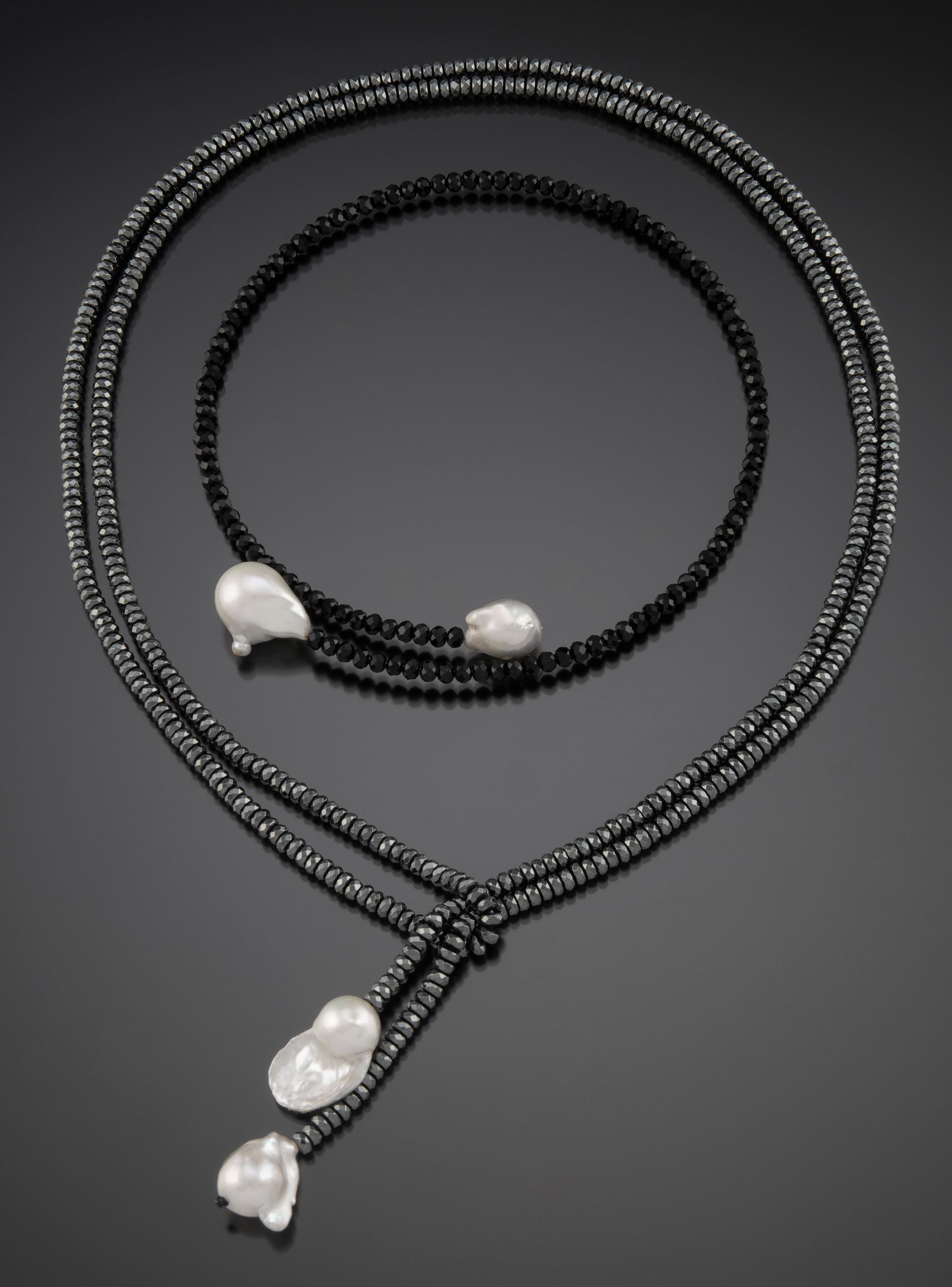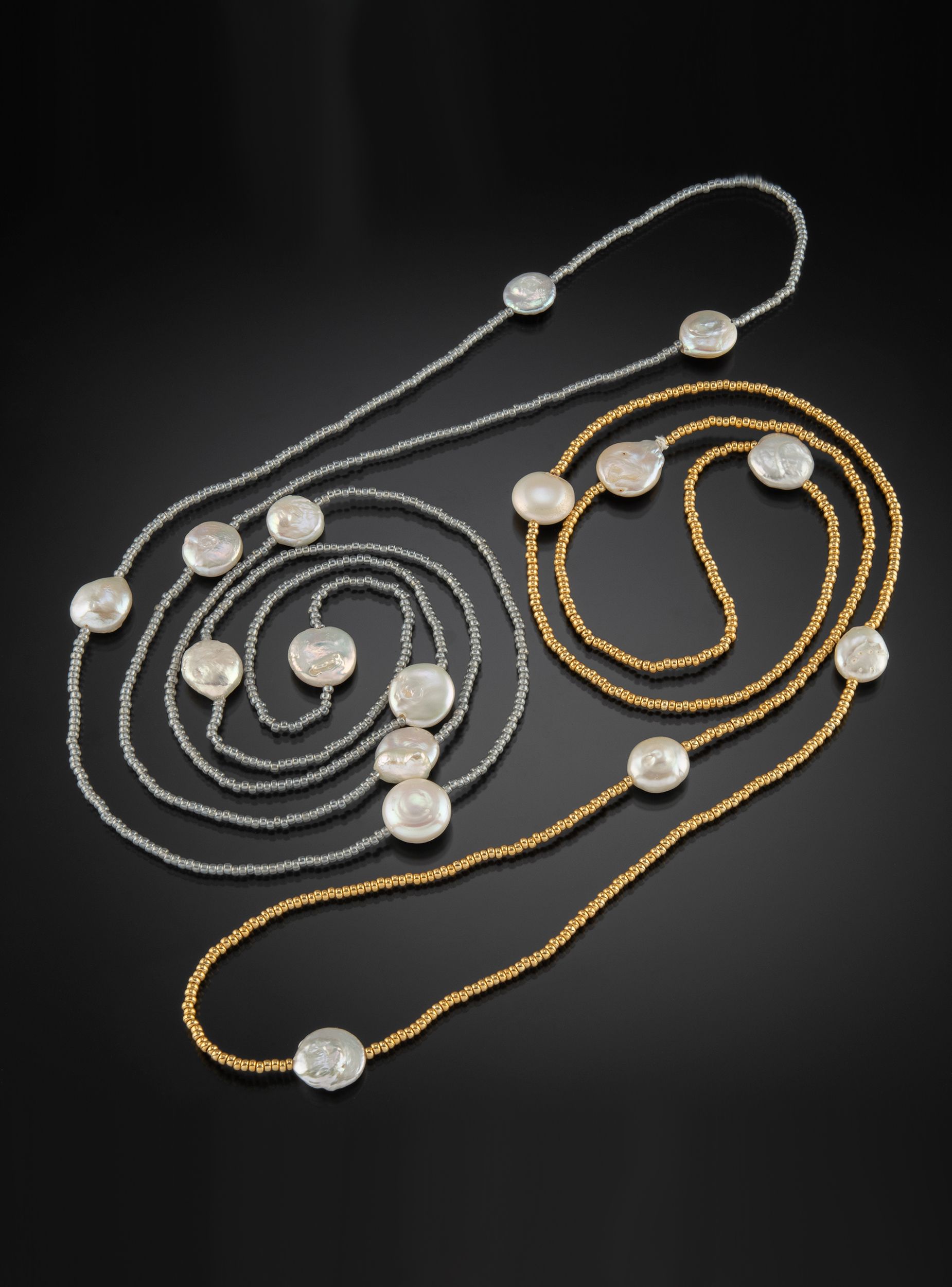 Long a source of fascination, pearls have engendered many wonderful legends and tales. According to one, pearls were formed when the full moon bathed in the dark ocean one night –  her light & love for the water attracting oysters to the surface. The unique beauty and luster of pearls brings serenity to any piece of jewelry.
Can't find what you're looking for?
You can customize a one of a kind piece and make it uniquely yours.
Jewelry photo credit – Larry Sanders.
Other photo credits – Jonathon Lipscombe, Daniel Gregoire, Lester Salmins, Evan Leith and Frederic Reinecke/FAR Photography.